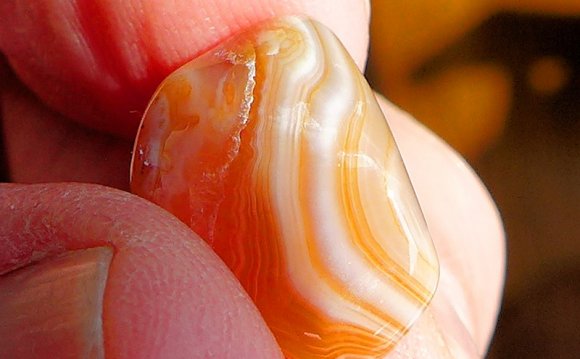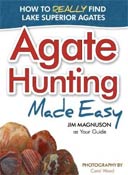 Lake Superior Agates, Gem Stones & Rocks
- Part 1
Igneous and Metamorphic Lake Superior Beach Rocks
Meandering along Lake Superior's beaches sorting through the stones and pebbles washed up on the shore is one of my favorite relaxing ways to pass the time . . . doing not much at all. The ultimate prize is finding a Lake Superior Agate.
Identifying all these interesting rocks
One problem with novice rock hounds is the rocks and stones we see on the beach don't look like the ones we find in the shops. They've been tumbled and polished to bring out their beauty. I needed to run into someone on the beach who knows their stones and can help me know what an agate in the rough looks like. (At the 2013 & 2014 Lake Superior Agate Festival I found lots of these sorts of folks!)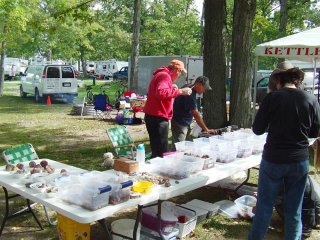 But aside from agates, I find all sorts of neat looking, interestingly shapped rocks along the beach. I rarely come home from a trip to or around the Lake without a box full of rocks. Once I began the habit of collecting rocks, I graduated to trying to learn more about them. I've done some reading in an attempt to better identify what I am finding on the beach. Two sources have been particularly helpful: Sparky Stensaas' "Rock Picker's Guide to Lake Superior's North Shore" and Susan Robinson's "Is this an Agate." (See our recommended near the bottom of the page)
While these two books have been expertly documented and illustrated, I wish they had shown me actual photographs of the rocks rather than drawings. Which leads to what I am endeavor to accomplish here - giving other rock pickers actual photographs of a number of the rocks, stones, and minerals you are likely to find along the shore.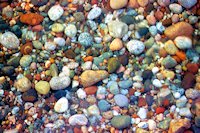 Armed with Sparky's and/or Susan's book plus some of the pictures and descriptions I've provided here, perhaps will help you ID what you are collecting.
This is required handbook for rock pickers who love to comb Lake Superior beaches looking for pretty rocks and hoping to find an agate. Identifies some of the UP's best rock picking beaches.
Here is another book recommended by a Superior Trails reader and rock hound who was able to identify over 50 rocks found on the beach using this guide by Kevin Gauthier and Bruce Mueller. Also included are tips for polishing the stones and rock. Kevin and Bruce also publish a similar guide for Lake Michigan rocks.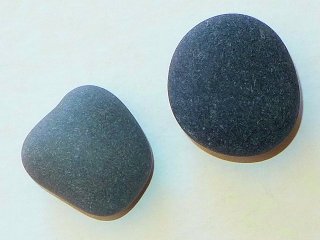 Agate Hunting Made Easy: How to Really Find Lake Superior Agates
My wife Jo found this agate hunters book while traveling in the UP and thought it would help her find her first Lake Superior Agate. It is full of tips for agate hunting (and rock picking) and has some very good color photographs of a number of agate variations as well as photos of the other kinds of rocks you'll find on Lake Superior beaches.
Rock Pickers Guide to
Lake Superior's North Shore
Sparky's guide covers what north shore beaches to comb, a bit of history on the formation of the various rocks found on beaches, and helpful information and pictures on identifying beach rocks and minerals.
September 12 -13th Muskallonge Lake State Park
Deer Park, Michigan
We had a great time at last year's festival. My wife Jo found 5 agates on the beach and is now an addicted agate hound!.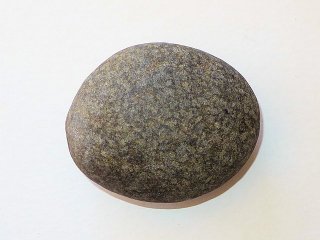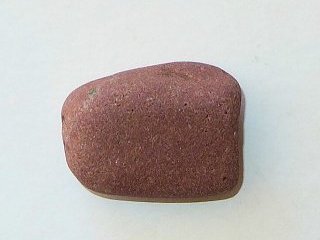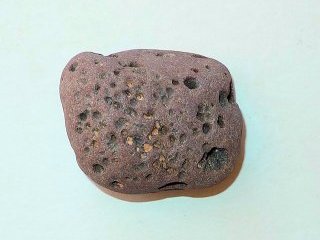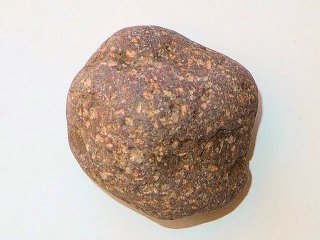 YOU MIGHT ALSO LIKE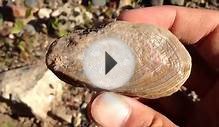 Finding a Couple Lake Superior Agates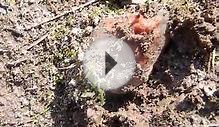 Lake Superior Agate 4/22/2014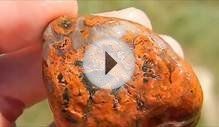 Lake Superior Agate leftovers
Share this Post