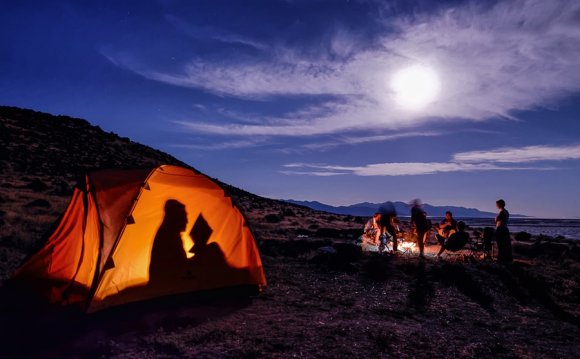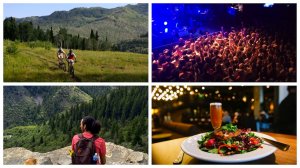 Imagine a city where you can shred at a ski resort or hike and bike mountain trails all day, then hit world-class downtown restaurants and entertainment hotspots at night—all within a 10-mile radius.
Fans of a trendy new form of vacationing called urban camping will find a gem of a town for their alt-camping lifestyle in Salt Lake. Yes, Salt Lake, a modern mountain town that offers a one-of-a-kind combination of hip metropolitan city with breathtaking, rustic charm. There's even a Kampgrounds of America located right downtown.
A natural backdrop and an abundance of things to do
You've heard of some of the natural scenery that Salt Lake has to enjoy—the Great Salt Lake, of course, plus the stately Wasatch and Oquirrh mountain ranges regally visible from all over town. Those mountains mean you have four world-class ski resorts all within minutes of hotels or campgrounds.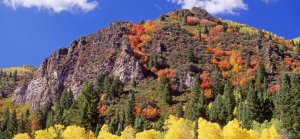 The camping at Salt Lake goes beyond anything most incorporated cities can offer. Visitors can find outdoor camping spots within 10 to 30 minutes of downtown—the forests of Millcreek Canyon, the scenic vistas of Big Cottonwood Canyon and the surreal rock formations of Little Cottonwood Canyon or the City Creek Canyon with its popular biking trails.
Picture a vacation where you wake up to a spectacular canyon sunrise, grab gourmet brunch at Provisions or Whiskey Street, hike or rock climb in the incomparable Ferguson Canyon, and wrap up the day with a concert at The Complex or The Depot. That day is just another day in the life in rugged yet cosmopolitan Salt Lake.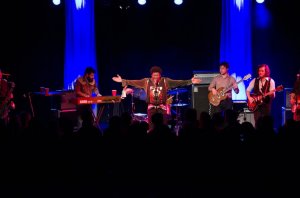 Salt Lake has oodles of great restaurant options; fabulous shopping, bars and nightlife; and a jam-packed calendar of events to keep you entertained and make your camping trip unlike any other.
A welcoming, low-key vibe perfect for exploring
Urban campers will find Salt Lake a great choice thanks to the city's welcoming, friendly vibe, low crime rate, and access to some of the greatest sights nature has to offer.
Known as one of the greenest cities in the West, Salt Lake is committed to an ecologically sustainable, small-footprint lifestyle. There are a number of parks in Salt Lake, urban hiking trails galore, and a smartly planned network of downtown bike trails and bike lanes. Salt Lake even has a green bike-sharing program, giving you the option of biking around town without the massive inconvenience of hauling your own bikes around on a road trip. In Salt Lake, you might not even need a car.
With a mountain skyline that will take your breath away and an urban skyline that will dazzle you at night, Salt Lake is the best in the West for an urban camping trip.
Join us at VisitSaltLake.com for hotel information, dining and nightlife ideas, and other vacation planning tools for your Salt Lake adventure.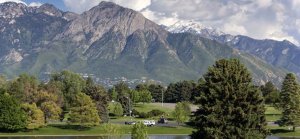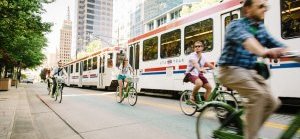 YOU MIGHT ALSO LIKE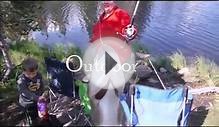 Camping and hunting on the shores of the Great Salt Lake ...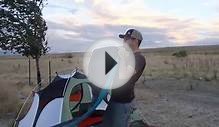 Camping at Antelope Island State Park in the Great Salt Lake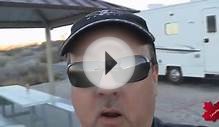 Bison, Blizzards & Great Salt Lake Utah Camping!
Share this Post