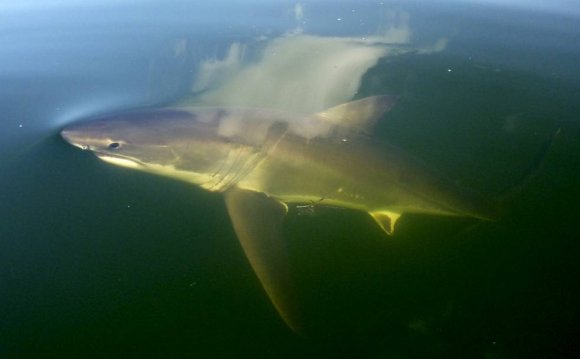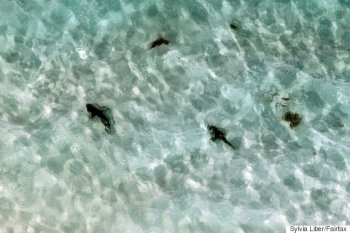 A number of beaches off the New South Wales coastline have been closed as sightings of large numbers of sharks continue over summer.
Blacksmiths Beach, near Lake Macquarie, was shut for almost four hours on Friday after an aerial surveillance helicopter reportedly spotted two suspected great white sharks.
"They [the helicopter] made contact with the lifeguards and reported seeing multiple sharks in the mouth of the channel, " Lake Macquarie lifeguards supervisor Paul Stone told The Daily Telegraph.
"We've had lifeguards go out on jetskis off Blacksmiths Beach and they've spotted two sharks in the area."
The beach reopened at about 2pm.
Blacksmiths beach reopened after #shark sighting earlier today. #Newcastle @newcastleherald
— Marina Neil (@MarinasMarina)
It was reportedly the first sighting of a shark off a Lake Macquarie beach in about a month. In September, a great white shark believed to be about three metres in length was seen leaping out of the water in the same area.
In other sightings, a school of sharks was spotted two days running at Hyams Beach, on the New South Wales south coast.
Up to 50 sharks were believed to be in the school, which at times came close to the shore and led to the closure of the beach on both days.
"It's not unusual to see sharks close to shore at popular beaches at this time of year, however over the past three days we've seen in the vicinity of 100 sharks across three local government areas in the Illawarra and Shoalhaven, " Bendigo Bank Aerial Patrol organiser Harry Mitchell told The Sydney Morning Herald.
"We've seen sharks three to four metres away from people. Whilst they didn't look threatening, and I stress that, the sharks didn't look threatening, we have a duty of care and we have to alert the beach-going community that there is a potential threat, " he said.
The sharks at Jervis Bay are believed to be whalers, of which only some species are dangerous to humans. Hammerheads have also been spotted at Wollongong and Shellharbour.
The hot weather and public holiday means it's one of the busiest days of the year for the state's beaches and has prompted concern from officials and authorities about the safety of beachgoers.
YOU MIGHT ALSO LIKE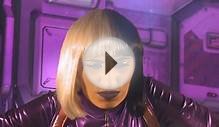 Great White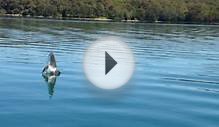 Shark video shows Lake Macquarie great white taking flight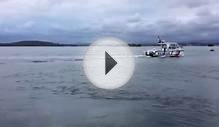 Great White Shark Sighted in Lake Macquarie
Share this Post