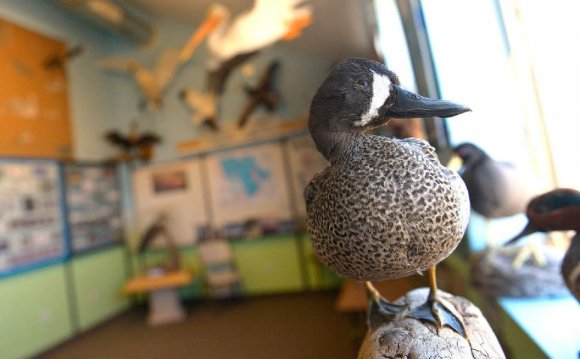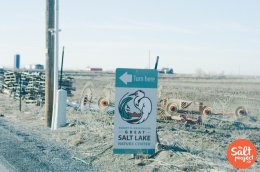 A place where the kids can touch, smell, dissect and discover!
Nests, feathers, books, flyers. This place had it all. Locke was in heaven. He's quite the birdman. Ask him about almost any bird and he can name it.
The only things that one couldn't touch were the stuffed animals place high on the walls.
There were vials of bugs, turtles, feathers, brine shrimp and all sorts of stuff.
Here Olyvia is checking out the Brine Shrimp display with little Aberdeen.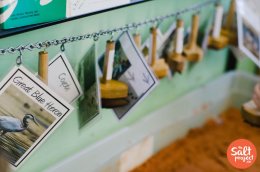 Little Aiko loved inspecting the little vials of bugs. Lining things up is what she does!
This place was crazy cool. There were so many things to look at. We only had 1 short hour in the Nature Center, we didn't know it closed at 4, it was kind of hard to pull ourselves away!
There were actually two buildings. The one on the east held our favorite, while the one on the west side held more animal displays (not much to touch, but much to look at.) We've got a whole other post about what you can do outside of the Nature Center too, so check it out in a few days!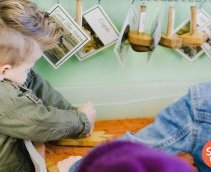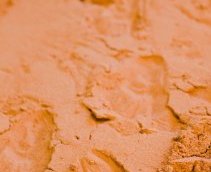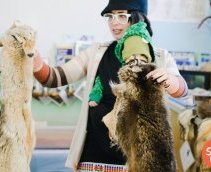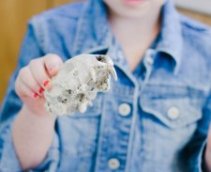 YOU MIGHT ALSO LIKE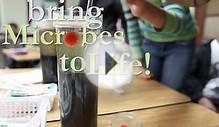 Great Salt Lake Field Trip Guide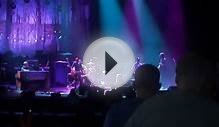 Band Of Horses- The Great Salt Lake@ The Mann Music Center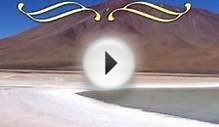 Nature Wonders GREAT SALT LAKE USA
Share this Post