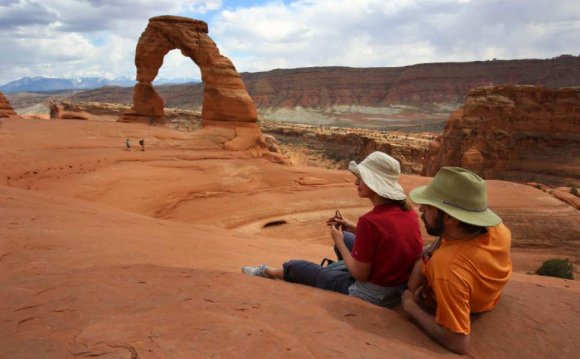 "That was a warning to us, " said Don Leonard, director of the Great Salt Lake Artemia cooperative, which was formed in 2006 by concerned harvesters to advocate for better management.
Rather than limiting the harvest by amount, Utah permitted companies to gather as many cysts as possible while the season was open. The state, however, carefully monitors the average number of cysts present in a liter of lake water. If levels drop below a certain threshold, the season ends. The challenge is determining that threshold.
Gary Belovsky, a former Utah State University biology professor, was hired by the Utah Division of Wildlife Resources in the '90s to help the state sustainably manage the harvest. He found that the Great Salt Lake ecosystem had scarcely been studied. "We knew virtually nothing about how it worked, " he said.
Now in its 20th year, Belovsky's study has determined that 21 cysts per liter must remain in the water for the shrimp to repopulate the lake each year. The state has strictly adhered to this number, even when it means shortening the season. Belovsky's models have also shown that if too many eggs hatch, the brine shrimp swiftly exhaust their food supply – a mixture of algae – and then crash. This knowledge helps justify the harvest to conservationists worried about maintaining an adequate shrimp supply for the millions of migratory birds that visit Salt Lake. Fisheries management can be maddeningly complex, but this particular ecosystem is far simpler than other water bodies, Belovsky says, since few plants or fish can survive in its salty water.
A few years into state regulation, cyst populations were found to be extremely low. Belovsky insisted on ending that season early. The state agreed, provoking controversy within the industry. But the population rebounded, much to the benefit of the harvesters. Since then, and especially since the cooperative's formation, industry has supported the state's efforts. Over the past 10 years, cyst populations and harvests have been more stable.
John Luft leads the state's Great Salt Lake Ecosystem Project, which oversees the harvest. Brine shrimp might not seem very exciting, he admits, but he appreciates the opportunity to focus on the science rather than juggling personalities and politics. "What I found here is you actually get to do what you went to school for, which is biology, not just putting out fires."
YOU MIGHT ALSO LIKE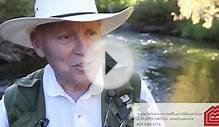 Private Hunting and Fishing Property Near Salt Lake and ...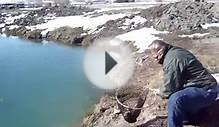 Mid Winter Fly Fishing Near Salt Lake City Utah Dove Creek ...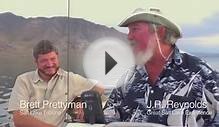 Utah Bucket List: Sailing on the Great Salt Lake
Share this Post