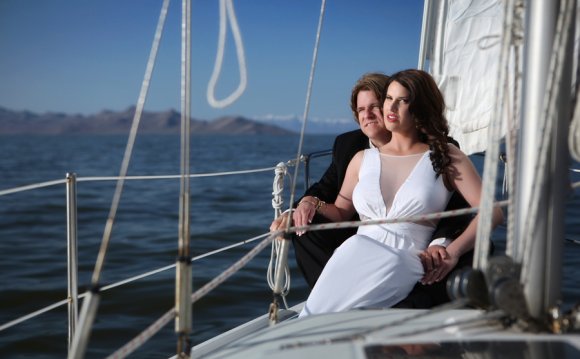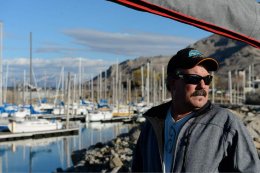 Sailors are accustomed to smoothly and silently gliding across the water. But they also apparently know how to make waves.
Faced with the possibility of losing access to the Great Salt Lake due to low water this year, members of the Great Salt Lake Yacht Club powered into action and preserved a 140-year tradition — at least for the near future. State lawmakers this week set aside $1.5 million to dredge the Great Salt Lake Marina.
Earlier in the 2015 Legislative Session, Utah State Parks officials said they had only enough money to dredge one state marina and recommended spending it at Utah Lake.
"We had to operate very quickly. It kind of took us by surprise, " said Great Salt Lake Yacht Club member Janet Robins. "Unfortunately, we had to take the tactic of rescue boats. We want to thank those legislators who supported our efforts."
In the end, lawmakers found money to dredge Utah Lake's marina as well.
Utah State Parks director Fred Hayes credited the community with milking another $1.5 million from the Legislature. Dredging is now slated to start at both marinas as soon as possible after July 1.
"I just hope we get some more water, " Hayes said. "I'd hate to spend $3 million for dredging and have both lakes get too low for boating."
Boaters on other Utah lakes will notice a change this summer.
The Legislature approved a $10 surcharge on boat registrations — the Aquatic Invasive Species Fee — to fight the introduction of tiny quagga mussels. Microscopic juvenile quagga veligers were confirmed at Deer Creek Reservoir last fall. Boaters will pay the extra charge starting July 1.
And recreationists at Bear Lake will have to watch for cars near the beach. Legislators approved a bill to allow boaters to drive down to the water line to launch motorboats with a permit from the Division of Forestry, Fire and State Lands.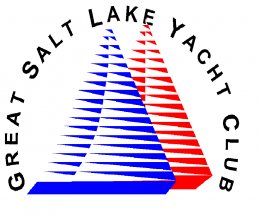 Lawmakers also set aside 0, 000 to fund three quagga checkpoints at Bear Lake.
Other proposals to expand or create new state parks did not fare so well on Capitol Hill.
Sandy Republican Rep. Steve Eliason had proposed Utah State Parks expand Goblin Valley State Park by working with the Bureau of Land Management to pursue a land transfer. Legislative fiscal analysts estimated the cost of expanding Goblin Valley at .33 million a year.
State Parks officials already are working with Emery County and U.S. Rep. Rob Bishop to expand Goblin Valley through the Public Lands Initiative.
Eliason also sponsored a bill for Utah State Parks to take over management of the BLM's Little Sahara Recreation Area in Juab County with a land transfer or possible lease or purchase of the land. Part of the bill would have renamed the existing Rockwell Outstanding Natural Area within Little Sahara to the "Bill Orton State Wilderness Area." Orton was a former Utah congressman who died in an ATV accident at Little Sahara in April 2009.
Finally, the San Rafael Swell proposal would have created an 11, 000-acre state park if agreements could be made with the BLM and Utah's School and Institutional Trust Lands Administration.
Hayes had previously stated that it would be possible for Utah State Parks to take over Little Sahara and make it work, but his agency was focused on the Goblin Valley expansion. Hayes said Friday that parks managers will continue to study the feasibility of all of Eliason's proposed bills.
One other failed bill would have required Utah State Parks to develop recommendations and cost estimates for improving historic trails, including the Mormon Trail.
YOU MIGHT ALSO LIKE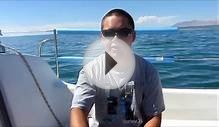 Sailing Great Salt Lake July 2012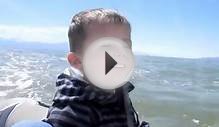 2-SAIL FAST GREAT SALT LAKE.wmv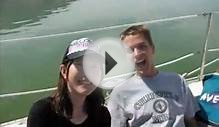 Great Salt Lake Junior Sailing
Share this Post