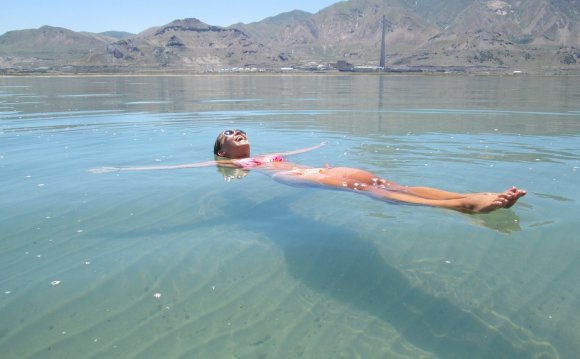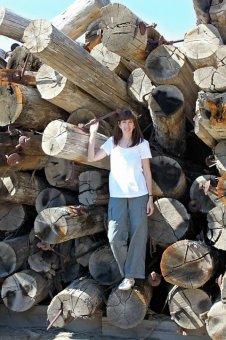 About Us: Visit the Great Salt Lake Photo © Paul Harrison
Cindy Lund, founder of Visit the Great Salt Lake is excited to provide you an all-encompassing look at Great Salt Lake.
The goal is to not only provide tourists a point of direction as to how to best visit the Great Salt Lake but also to give the local community a new and exciting viewpoint of one of America's best kept secrets that is located right here in their backyard.
Great Salt Lake is one of several saline lakes found in the United States; however, what makes this Lake different from the others, is its unique ecosystem and location to the population along the Wasatch Front.
Great Salt Lake is home to a species of Brine Shrimp (Artemia Francisca) that is harvested annually by local shrimpers. The wetlands along the shorelines of the Lake are famous for their duck and goose hunting; the waters of Bear River Bay are recognized by Ducks Unlimited as an important resource for Sego Pond weed, an important source of nutrients for the millions of birds that stop here on our Lake during their yearly migrations.
The Lake is one of 17 sites of hemispheric importance for birding with somewhere between five to eight million waterfowl and shorebirds on the Lake at any given time. This Lake is home to spectacular species of bugs, spiders, and many plant species that can only survive in the brackish (slightly saline) waters of the wetlands here.
Every year there are wonderful events that take place on the Lake as well as many organizations, groups, and artists that focus their energies on Great Salt Lake, yet, many locals don't understand its uniqueness and some tourists only see the Lake from the windows of a tour bus; and while it is great that they see it, this is just one of the reasons that Cindy invites you to participate in this journey and discover this local and international treasure.
You may contact Cindyfor additional information at: explore at visitthegreatsaltlake . com.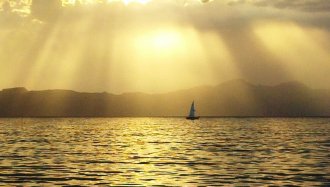 Meanwhile, get out and explore the Lake!
Cindy
Cindy Lund
Cindy's love of Great Salt Lake began when she signed up to volunteer at The Great Salt Lake Shorelands Preserve through The Nature Conservancy several years ago. She was one of the first Naturalist Guides at the preserve and through the training that she received; she learned the significance and beauty of Great Salt Lake. She said that when she signed up to volunteer she had no idea how important the surrounding wetlands, playas and other habitats were to the millions of birds that rely on this Lake. Cindy admits being unaware of the millions of birds that call this Lake home. Nor did she understand the huge economic impact the Lake has on Utah. Over the years, Cindy has learned that a fine balance is needed between the environmental health and economic health of the Lake.
Despite her newfound love of the Lake, she soon discovered that being a Naturalist Guide was not her strong suit. She continued to work with The Nature Conservancy through other volunteer positions and began to wonder if she was doing enough to protect the Lake. That was when she found FRIENDS of Great Salt Lake and in 2009 she volunteered to become their treasurer. She believes that through her involvement with FRIENDS of Great Salt Lake, she has learned more about the Lake than she ever thought possible… and agrees that she is still learning.
The last two summers Cindy had the opportunity to participate in the blog: "Summer of Salt: An Exploration of Great Salt Lake." She went on several adventures with the organization and even wrote a few guest blogs. Cindy believes that "Summer of Salt" has been an inspirational way to get the word out about Utah's best kept secret.
YOU MIGHT ALSO LIKE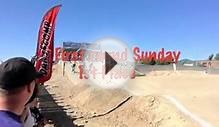 Great Salt Lake Nationals 17-18x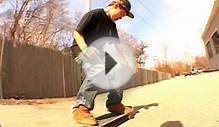 Great Salt Lake
Share this Post