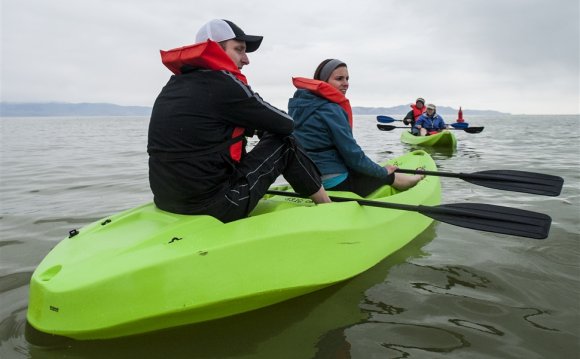 Great Salt Lake Bird Festival Announces Featured Speakers
Wednesday February 17, 2016 |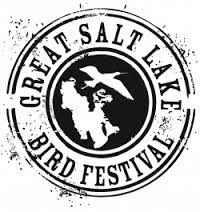 Registration information for the 18th Annual Great Salt Lake Bird Festival field trips and Dutch oven dinner is now available at On-line registration starts at 9 am Monday, February 22nd. If you would like a Festival booklet mailed to you call 801-451-3286 or email tour@daviscountyutah.gov The complete program of field trips (including Behind-the-Gates trips), workshops, vendors, and youth activities is found on the website.
We are so excited to feature author and artist Julie Zickefoose as the Keynote Speaker and James Currie from Nikon's Birding Adventure TV as our Special Guest. They will both co-lead field trips, offer a workshop and give special presentations.
The 2016 Festival takes birders of all skill levels to the great birding locations in seven counties in northern Utah and Utah County. Birding by car, van, bus, horseback, and canoe are all available. The Festival offers the best birding guides in Utah.
GREAT SALT LAKE BIRD FESTIVAL STUDENT ART CONTEST
Utah K-12 students invited to create a picture of a Spotted Towhee (2017 spotlight bird). An instructional packet with pictures is available at www.GreatSaltLakeBirdFest.com
Contest entries will be judged in one of five grade categories, with winning artists from each category receiving cash prizes. An overall Best of Show image will also be chosen and featured in the 2017 Great Salt Lake Bird Festival's promotional materials. Entries must be hand delivered or postmarked by May 2, 2016 at festival headquarters in Farmington (Davis County Administration Building, 61 South Main Street Farmington UT 84025 Room 304).
All artwork will be displayed for public viewing as part of the festival on Friday May 13 and Saturday May 14, 2016. The event is expected to draw more than 3, 000 local and out-of-state participants for numerous field trips, workshops, free family activities, and special speakers. Although Utah's incredible array of wild birds is the focus of the festival, attendees will have the opportunity to learn about a range of topics including local owls, reptiles, and lots of birds.
For more information about the Great Salt Lake Bird Festival Registration and Student Art Contest, Contest entry forms or other activities, please visit .
Farmington, UT 84025
YOU MIGHT ALSO LIKE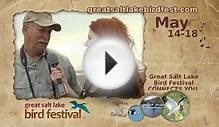 17th Annual Great Salt Lake Bird Festival 3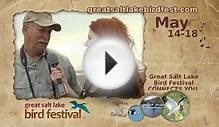 17th Annual Great Salt Lake Bird Festival 1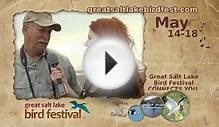 17th Annual Great Salt Lake Bird Festival 2
Share this Post