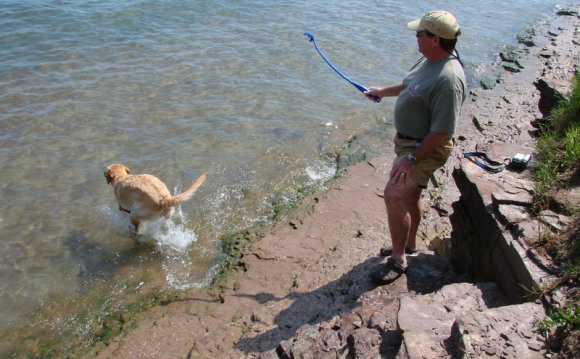 Swim Guide is built and powered by Waterkeepers to connect you to beaches and swimming holes everywhere.
Discover a wide variety of beaches, ranging from city parks to remote lakes ideal for camping
Identify at a glance which beaches are clean for swimming (Green) and which have water quality problems (Red)
Get walking, driving, or transit directions to the beach of your choice
Bookmark beaches for easy access
Share your love for the best swimming holes on social media
Help protect your waterway by reporting pollution or environmental concerns
The Story Behind Swim Guide
That one question led us on a journey connecting Waterkeeper organizations across Canada and the USA, as well as other affiliates with a shared desire for swimmable waterways.
It should be easy to find clean water and a nice, accessible swimming hole. Unfortunately, reliable facts and figures about beach water quality were hard to come by. So we started compiling our own. For more than a decade, we have tracked beach water quality trends, adding more beaches to our database every year.
The research process was interesting, but it wasn't very helpful to beachgoers like you. What you really wanted was a tool that would tell you where the closest beaches are and which ones are safe for swimming right now.
Enter the Waterkeeper Swim Guide app for iPhone®, Android, or web. Created by Lake Ontario Waterkeeper, this free app helps you find your closest beaches, know at a glance which ones are safe for swimming, and share your love of beaches with friends and family.
This last part—sharing a love of beaches—is really important to Waterkeepers. Since 2011, dozens of nonprofit and public organizations have started contributing information to Swim Guide. By the height of swimming season in 2013, Swim Guide will include most official beaches in Canada and the USA. It draws on water quality information from government agencies or from Waterkeepers themselves so that you have access to up-to-date water quality as often as possible.
Waterkeepers are building Swim Guide for one reason: we want people to explore, enjoy, and fall in love with the beach so that our coastlines and swimming holes will be protected for generations to come.
About Waterkeeper Alliance
Founded in 1999 by environmental attorney and activist Robert F. Kennedy, Jr., and several veteran Waterkeeper Organizations, Waterkeeper Alliance is a global movement of on-the-water advocates who patrol and protect over 100, 000 miles of rivers, streams and coastlines in North and South America, Europe, Australia, Asia and Africa.
Waterkeeper Organizations combine firsthand knowledge of their waterways with an unwavering commitment to the rights of their communities and to the rule of law. Whether they are on the water tracking down polluters, in a courtroom advocating for stronger enforcement of environmental laws, at a town meeting rallying community support, or in a classroom educating young people, Waterkeeper Organizations defend their communities against anyone who threatens their right to clean water—from law-breaking polluters to unresponsive government agencies.
Made up of more than 200 local Waterkeeper organizations —employing more than 400 environmental activists, educators, scientists and attorneys— Waterkeeper Alliance keeps Waterkeepers connected, provides them with legal, scientific and communications support, and unites their voices as they take on major global water issues together.
YOU MIGHT ALSO LIKE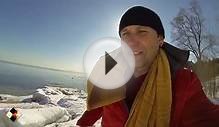 Lake Ontario Swimming - February 5, 2015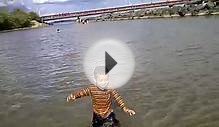 Swimming in Lake Ontario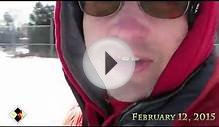 Lake Ontario Swimming - February 12, 2015
Share this Post